All India institute of child Care & Education
"Teaching is a very noble profession that shapes the character, caliber and future of an individual. If the people remember me as a good teacher, that will be the biggest honour for me."
Dr. A.P.J Abdul Kalam
About teacher training courses
Due to modernization and social progress along with scientific and technological development the meaning & requirement of education has been changed. Now it becomes the child centered besides the teacher or subject centered. It is therefore felt that there is much need of proper trained teacher for growing children to have better systematic education and overall development The courses are designed according to the requirement of modern child oriented education. It gives complete knowledge about the students & the education system. Our courses provides knowledge about society, environment science physical education, primary health, child psychology, child care, health & nutrition. It helps in making up a good teacher through the various theoretical as well as practical approaches, it also introduces with the organization & administration of the school and gives the opportunity to run own institute or to serve as a teacher in any others school.
Thus, the teacher training should not be seen merely in terms of creating positive attitude towards work and general increase in the skill base, among the students, but also as a strategy for giving a full package of competence, required for getting wages and self employment to meet the man power need of various sectors. The teacher training emphasis on the overall development of a pupil teacher.
The training provides
1. Leadership quality
2. Well acquainted with latest modern techniques & various teaching skills
3. Presentable personality
4. Right  foundation with futuristic approach
Mr. Dilip Kumar
It's my pleasure to share our working experience and Feedback with you: 1) Prompt Service- Which is need of today Education System 2) Quick Communication- It is the blood of our business system 3) Transparency of work- It give us confidence to work together and further 4)Fee Structure- Very much considerable to the consultancy and Centre 5) Time Management- Timely exam and result is the key output of any Educational Institute. l congratulate you to have all the above tools of success and this is the reason why we continue and we wish you all success in business world Thanks and Regards Dilip Kumar.
Mrs. Aruna Chhibber
Its been 3+ years being franchise of AIICCE and had never find any issues with them. On time exam, on time result and on time certification, which is very important. Also very responsive customer support. Thank you for quick response on everything and all the time.
Mrs. Sangita Thapa
Connecting with AIICC is a nice experience for me and our institute. Working with such an esteem organisation create motivation in me and my people to grow more and more and learn new things. The Divine play school thanks a lot to you for your support un, . and suggestions for running the institute smoothly. I hope to continue this venture to indefinite long period of time.
Mr. Dalveer Singh
We are Vadodara (Gujarat) Based Affiliated Center for AIICCE New Dethi for NTT Program. It has been really and Truly great experience working with such a reputed Institution. Moreover we greatly express our gratitude for the cooperation extended by the Director Mrs Neha especially during the tough times of corona. We also appreciate the most valuable study material for NTT provided by AIICCE which is compiled and written in easiest language and have covered all even Special Education(Learning Disability) which is need and responsibility of the times. We even wish to express our gratitude and appreciate the all Board members of AlICCE for there all round cooperation and service and education above all.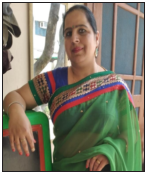 Mrs. Divpreet Kaur
I would like to say that | have been working with AIICE from last 5 years. My experience with AIICCE is excellent. All the staff of AIICCE is very cooperative and understanding and moreover supportive too.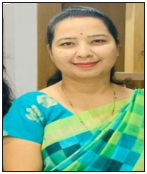 Mrs.Ruchi Tiwari
" Working with AIICCE is like Develop an attitude of gratitude and give thanks for everything that happens to us, knowing that every step forward is a step toward achieving something bigger and better thanks for your support"
Mr.Umang Badli
Overall excellent experience and easy to approach for any concerns
Mrs.Chhavi
Working with AIICCE not only helped improving myself professionally, but also was responsible for the career growth of my students. The courses opened lots of opportunities for my students to get placed at various schools. I would like my institute Saraswati Coaching Point to be associated with AIICCE for many more years to come. Thanks AIICCE.
Mrs. Meghna Banerjee
All India Institute Child Care And Education is an esteemed Delhi based organization with which we are associated since last one and half year. The experience so far has been excellent. The commitment, timely communication and cooperation from the management are really commendable. Looking forward to a wonderful journey ahead. Best Wishes!"
Mrs. R. S. Sheryl Bharath
Hi, I am SherylBharath, Franchise holder for Hosur and Krishnagiri, Tamil Nadu.Now planning to start my Teacher training Academy at Coimbatore too. It's a pleasure being associated with AIICCE since 2016, running with my Batch 5, Happy to train candidates with NTT & NPTT courses as my students after completing the course are appointed as pre school teachers in CBSE & IB board schools and are earning to support themselves and also their families. Above all the curriculum and the practical works which they do help them professionally and personally as well. It connects them easily to understand the phychological need of their own kids too...The head centre is also very comfortable and cooperative with us, clearing our doubts then and there. Overall my experience with AIICCE for the past 5 years is really good and innovative 👍 regards,
Dr. Sadhna Chandra
It's been a wonderful journey with AIICCE in past 2 years. We are very thankful to you for your tremendous support and guidance.
Ms. Deepika
AIICCE New Delhi is one of the best institute of its kind in India. Its system of style of working specially related to teachers training course like PTT and NTT etc. r very relevant for the purpose Govt. should streamline this as its public organization. I have been working with AIICCE, NEW DELHI since last four years. I like it very much. Thank U all.
Mrs. Babita Sharma
Hi am Babita sharma part of a family of All India institution from 2011 to till present am so blessed to be a part of the instructions............... Institute provide u all the support and encouragement to work hard and complete your dreams... Am thanks to All India institution to give us love and moral support and love to do work more and more... With the family.............
Mrs. Aparnaa Shee
Since the inception of ' Kishalay Teachers training Institute' branch of AIICCE , there were various enrichment programs held at our center. We focused more on 'learning by doing' in which the teacher trainees enjoyed on hand experience with students of Kishalay. Our training program encouraged them to work in various renowned schools like Credo. DAV, and other franchise schools. We hope that more aspiring teachers are benefitted by the teacher training program of AIICCE.
Mr. Pawan Kumar Singh
Myself Pawan Kumar Singh I am from Bihar I am very happy to work with AIICCE by running my national institute of teachers training. All the staff as well as managing director Neha mam is very much cooperative and dedicated towards their work. I am proud of all the staff of AIICCE for getting a chance to work with them.
Mrs. Poonam Jhamb
I am Poonam Jhamb, From Krazy Ntt Centre,Kota.My experience with AIICCE is very good, and I promote NTT centre to my friends also who are willing to get certified with such course
Mrs.Kirti Chaturvedi
Learning experiences are like journeys. The journey starts where the learning is now and ends where the learner is more successful. The end of the journey isn't knowing more, it's doing more. AIICCE is an exceptional teachers training institute which is exceedingly focused to guide the aspiring as well as the experienced teachers to coincide with the global parameter of education. AIICCE has marked its prominence in the ground of international teachers training since its inception – credit goes to its dynamic trainers and internationally accepted training methods.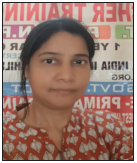 Ms.Sapna
It is good experience working with aiicce. I have been working with aiicce from last 5 years. I always got support from Neha maam n Anita maam Intially i use to panic regarding arrival of materials or books but now i know before the dates i ll receive the materials.There has never been problem with AIICCE in last 5 years.Thank u maam for ur cooperation.